The biography
Nghi Quan Production and Trading Co., Ltd was established in 2004 by following the principles of Tien Thanh Sole Proprietor – the former company being established back in 1981. Nghi Quan has grown to become a leading manufacturer, stockist and distributor of non-ferrous metals in Southern Vietnam, especially Ho Chi Minh city. As a manufacturer, our inputs are screened strictly to ensure the highest grade of scrap metals for production process. Also, we have invested primarily on the brass manufacturing machinery and testing system to ensure our products meet Vietnamese and International Non-ferrous Metals Standards. We are continuously looking at moving with new industry standards locally and internationally in order to be able to provide customers with premium services. As a stockist and distributor, we only purchase the highest grade metals from certified international suppliers for resale and manufacturing.
Our history
The former company of Nghi Quan Co., Ltd is Tien Thanh Sole Proprietor – established by Thinh Van Le. He used to work in a cast iron factory back in 1970s. After that, he quited and formed Tien Thanh in 1981.
In 2004, Nghi Quan Co., Ltd was established by following the principles of Tien Thanh with significant investments on new technology and modern manufaturing facilities.
We have recently celebrated 39 years of business and are proud of the achievements and we are looking forwards to keep supplying local and international markets.
We currently have 2 generations involved in the business and keep focusing on delivering high quality products and premium customer services to our customers.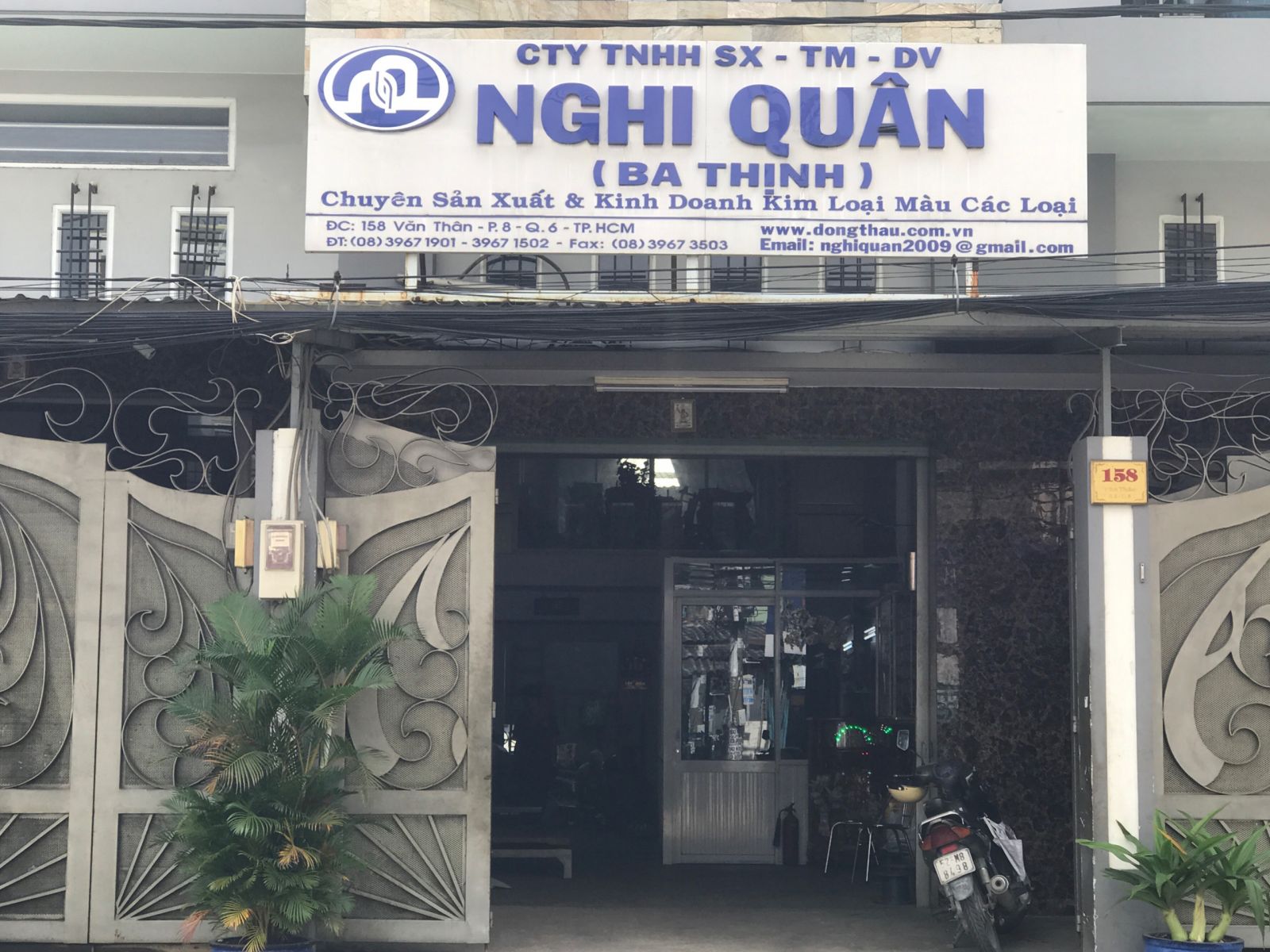 WHY CHOOSE NGHI QUAN?
NGHI QUAN PRODUCTION AND TRADING CO., LTD
Showroom: 156-158-160 Van Than Street, Ward 8, District 6, HCMC VIETNAM
Manufacturing Plant: F4-F5-F23, Street 6, Area TT, Le Minh Xuan Industrial Zone, Tan Nhut, Binh Chanh District, HCMC VIETNAM
Email: nghiquan2009@gmail.com
Phone: (+84) 28 3967 1502; (+84) 28 3967 1901
Website: www.nghiquan.com