Aluminum sheet is used very popular in today's construction design. With outstanding Vietnamese characteristics and remarkable advantages, it is currently the leading construction material in Vietnam.

Unlike other common materials, aluminum sheet is very popular with consumers because of its shiny appearance, beautiful appearance, durability and time without rust, even in harsh environmental conditions. Let's find out the advantages and disadvantages of this material in the article below.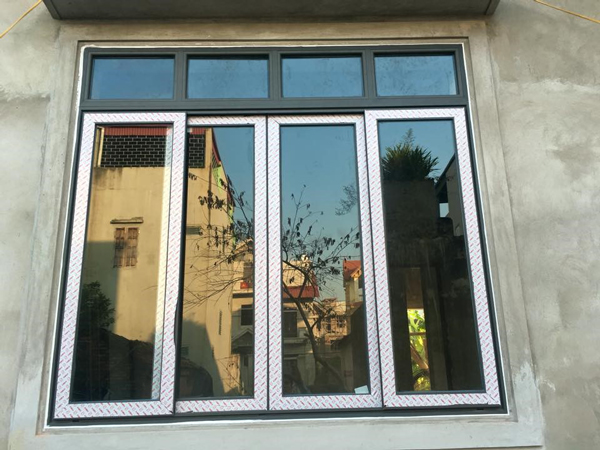 Advantages and disadvantages of aluminum plate
+ Aluminum sheet has good insulation and heat resistance.

+ Sound insulation, sound absorption capacity is larger than other materials.

+ Fire resistance, waterproofing of walls, corrosion resistance, high chemical resistance, good abrasion resistance.

+ High color fastness and low expansion coefficient.

+ Very easy to shape and suitable for modern architecture.

+ Easy construction, sawing, cutting, drilling holes, bending, grooving when construction without peeling or scratching.
+ Appearance: Aluminum plate with rich colors with more than 30 colors for customers to choose, including the basic colors to the colors of metal, the colors of antique brick, wood grain, marble pattern, marbe stone ... brings high aesthetic effect.

+ Construction: The construction of groups is very convenient and cost-effective, especially when used as wall tiles, not plastered and painted. It is easy to execute, ductile to create aesthetic designs in architecture and industrial form to construct domes, round columns, arched corners ...

+ Technique: Aluminum plate is suitable for all weather conditions, meeting all standards on moisture, heat insulation, sound insulation, fire resistance, material durability ...
+ Aluminum is a high-quality material, so construction and installation must be highly skilled to achieve the best performance.

+ The price is higher than other materials so consumers always have to worry and think when choosing to use. Especially with large projects, need to use and much construction.

+ The transportation of aluminum sheets to construction works is often difficult, complicated and requires the support of many people.